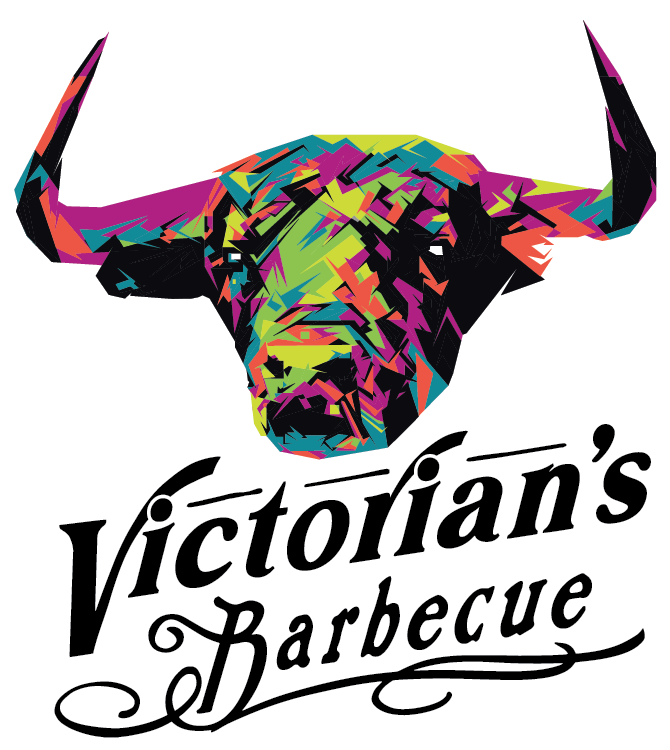 ---
While we work on our permanent location in Mart, TX we are still catering. Email [email protected].


schedule your office lunch or holiday party catering by emailing us now:  [email protected]

visit our
facebook page
for more reviews like this one… "Fantastic food. Joey is a great guy that puts his 
heart and soul
 into his food." -Matthew J.
Schedule Catering
Any event, big or small, we would be happy to fill your bellies. Just give us a few details and we can get you a custom quote to fit your needs.
Delicious Texas BBQ
---
For quantities or items not listed, just send us an email. Availability may vary.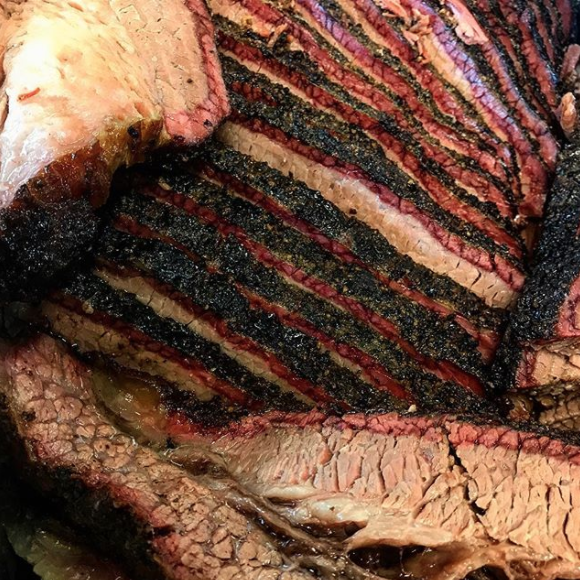 TEXAS BRISKET
---
Sold whole, by the lb.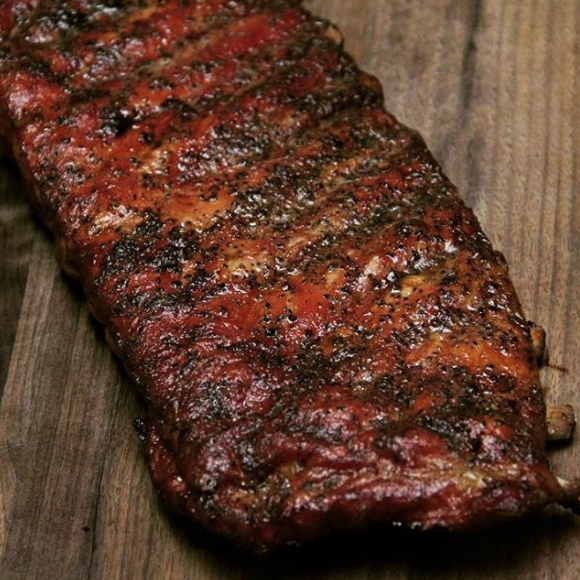 SPARE RIBS
---
Full racks available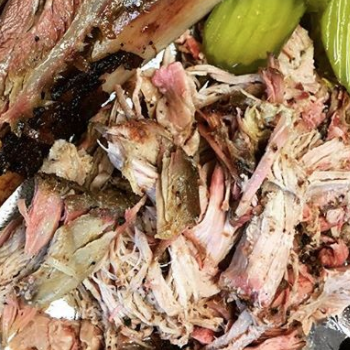 PULLED PORK
---
Creole seasoned pulled pork. Availability may vary.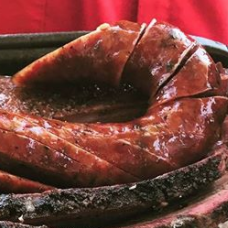 SAUSAGE
---
Pork or pork/beef mix options.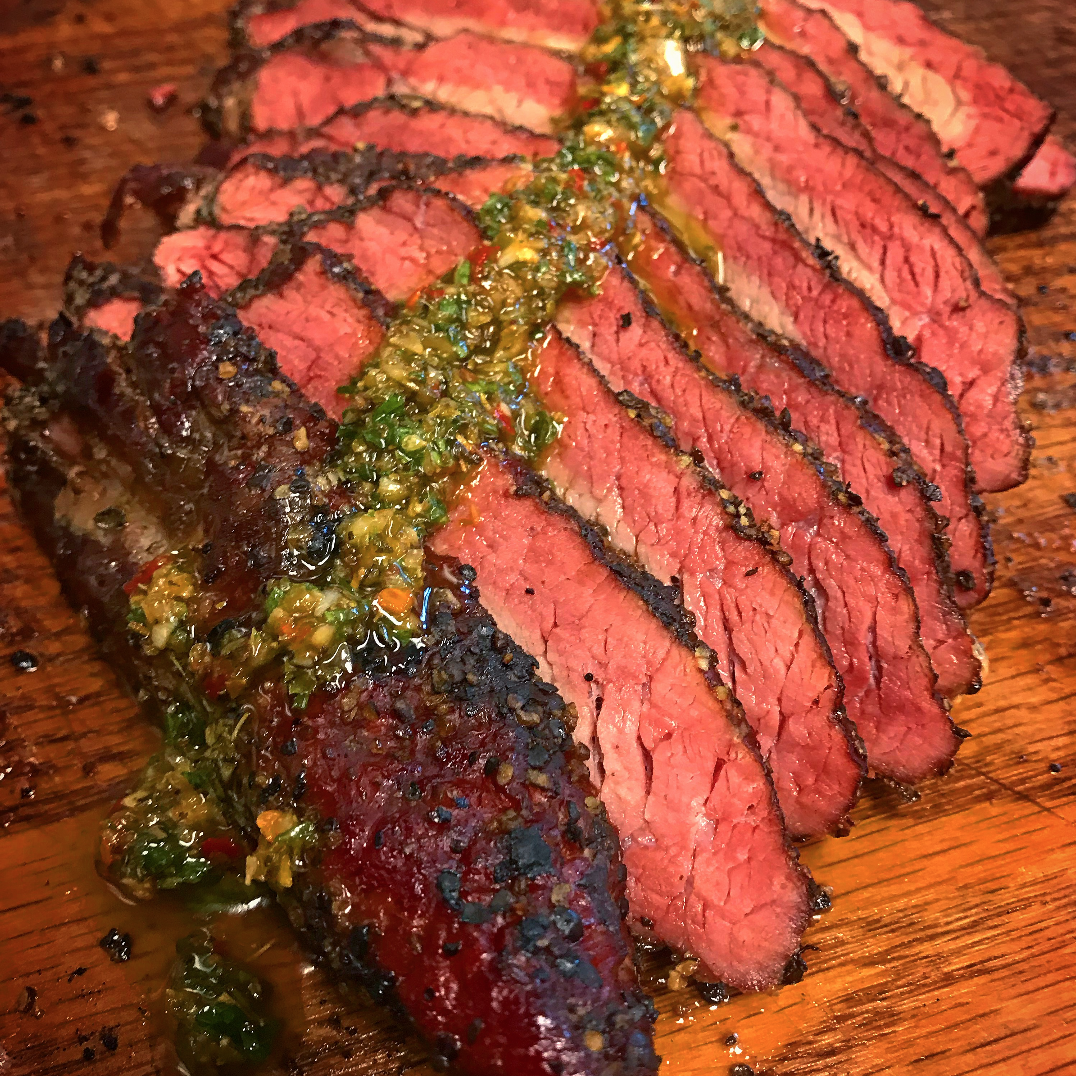 TRI-TIP
---
"The California Brisket". Availability may vary.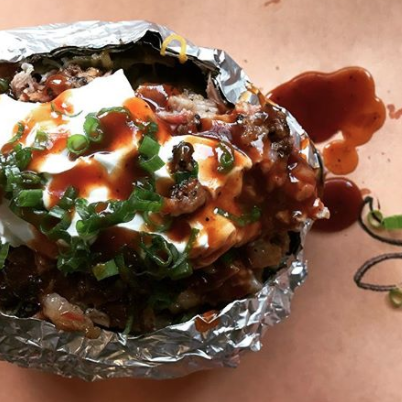 MONSTER BAKED POTATO
---
Piled high with choice of meat, butter, sour cream, cheese, green onions, sauce. Availability may vary.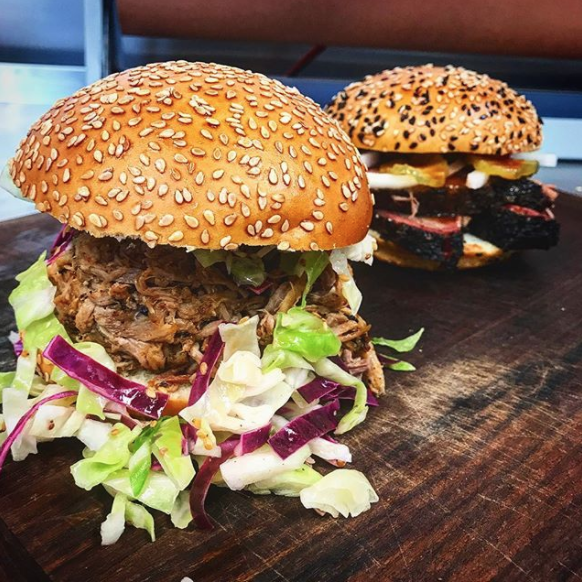 SANDWICHES
---
Choice of meat stacked on a delicious bun topped with pickles and onions. Availability may vary.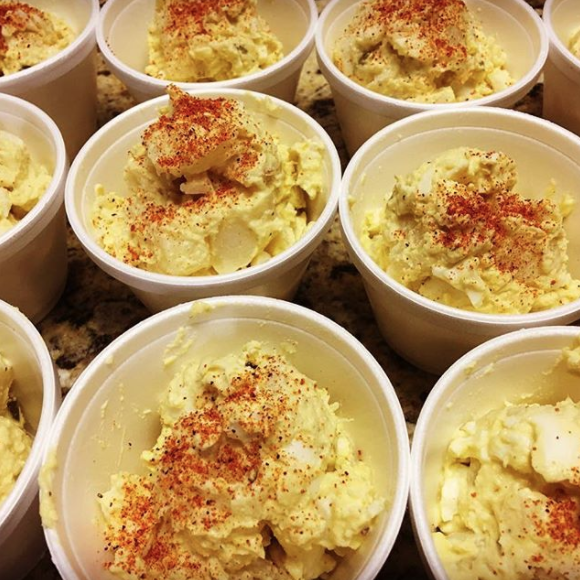 SIDES
---
Potato Salad | Charro Beans | Chips | Texas Coleslaw (vinegar based)
Victorian's Barbecue began as a food trailer in Houston's Heights neighborhood. Our new, permanent brick and mortar location is in Mart, Texas: 419 E. Texas Ave, 76664. We will continue taking catering orders in Houston until our grand opening at the new location.
Houston Life with Stephanie Gerry (KPRC) | March 9, 2018
Featured on KPRC's Houston Life TV show we talked tri-tip and Houston barbecue with Stephanie Gerry! Our tri-tip topped with chimichurri sauce has been all the buzz since we began serving it, so we showed Stephanie just how we make it so delicious! Currently tri-tip is available on Saturdays in limited quantities only so hurry over before we run out!
Click here to watch the whole interview:
https://www.click2houston.com/houston-life/check-out-this-barbecue-hot-spot-in-the-heights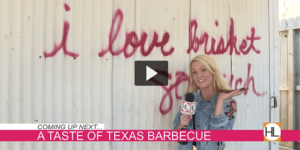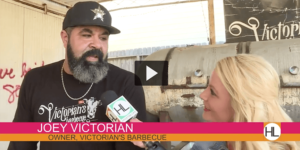 Houston Barbecue Festival (HOU BBQ) | 2018
Super Beef at Saint Arnold Brewing Company | 2018
February 4, 2018 marked the day of Super Beef. We were in good company cooking along side Wayne Meuller of Louie Meuller BBQ and Patrick Feges of Feges BBQ. The event was put on by HOU BBQ and Saint Arnolds Brewing Company was the perfect host. Our menu for the day consisted of Creole Korean Sticky Ribs and Tri-tip topped with Chimichurri sauce.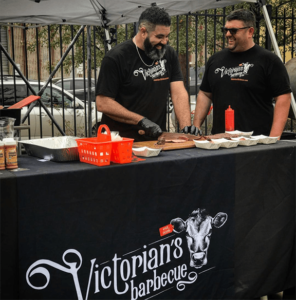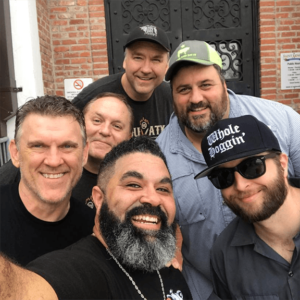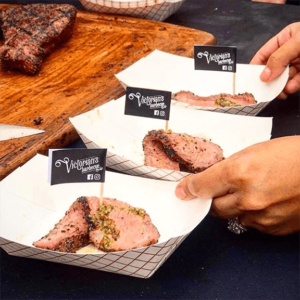 Woodlands BBQ Festival | 2017
We were ecstatic to join some of the top Pit-masters in the Houston area during The Woodlands Barbecue this year. Thanks to those who stopped to say hi and try samples of our pulled pork and brisket sliders! Check out 
https://www.thewoodlandsbbq.com/
 for 2018 event  information.
2018 Tickets sales will begin June 1st.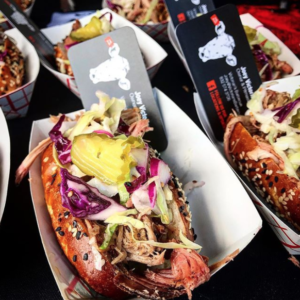 El Jefe (aka Pit of Misery)
In 2017 we had our pit made from a used 1,000 gallon propane tank. The pit is a beast and Joey (pictured) thought it needed a name, so it became el Jefe.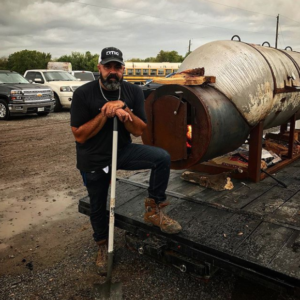 Dirrty's BBQ Company | 2016
Originally we named our food trailer "Dirrty's BBQ Company" – you may run across this here and there in some posts online. The word "Dirrty's" started in 2005 with our competition cooking team, Dirrty Swamp Cookers. The name then became well known with our line of seasonings "Dirrty Swamp" (more on that later). In June of 2017 we decided to make the company name more personal and transitioned to "Victorian's Barbecue" after owners (Joey & Kelli Victorian).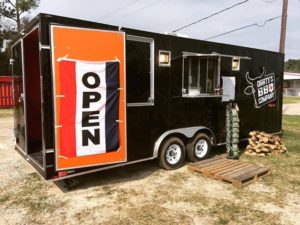 TESTIMONIALS
---
What People are Saying

"Best BBQ in Houston! Great flavor and awesome tasting sauce! Will be going back." Eric Y.

"Beef Ribs Melt in your Mouth"
"First class BBQ! Brisket is seasoned well and always tender, beef ribs melt in your mouth and you can't beat the freshness! Joey is always happy to feed you and you will be glad you stopped by!" Luke A.

"First timer here. Got there at the open at 11am just as they were taking meat off the smoker…absolutely AMAZING!! Brisket and jalapeño sausage were epic!! Really nice guys too. Highest recommendation." David P.

"Freshest food in the 1960/Jones area. The brisket is always on point. Best monster baked potato I've ever had in my life, real talk…" Louie G.